Superior Customer Service
We are committed to providing Studio City residents with excellent customer service. We will treat your home with courtesy and respect.
24/7 Emergency Service Available!
We carry 90% parts in stock!
We will beat any written estimate by 20%
Most repairs are completed the same day!
Friendly Phone Staff
When you call Studio City Appliance Repair, one of our friendly staff members will great you and schedule an appointment, depending on what times work best for you. One of our experienced technicians will arrive at your home and give you a complete diagnosis. If you choose us to complete the repair, the service call fee is waved and you only pay for parts and labor.
Why Choose Us?
We will schedule an appointment the same day and arrive on-time with a fully stocked truck ready to handle any appliance repair.We offer:
Up to 5 YEARS parts Warranty!
We only use FACTORY parts!
All of our technicians are factory trained!
Licensed Bonded and Insured!
Appliance Repair Service Studio City
The busy days of work, play and family are what we call life.  Our time is precious to us and we value our time at home as well as our time at work.  Even in Studio City, California, life is abundant and time is few.  There is never enough time in the day to do all we need to so when we wake up to find the refrigerator went out or the stove is on the fritz our life is turned up side down.  Who can afford to skip work to wait on a repairman and just how long will it take to get it back in working order, full working order?  Taking time off of work is not acceptable in some homes.  Time is money and with an appliance repair who knows what will happen.
This may be true for most appliance repairs but not those repairs provided by Studio City Appliance Repair.  Here at Studio City Appliance Repair we value your time and your appliance.  Being in one of the largest cities in the country you expect that repairs would be weeks out if they even could repair the issue without ordering parts.
Studio City, California is home to a few big food industries names.  The name IHOP and Nestle are easily recognized here and so is Studio City Appliance Repair.  Studio City is known for diversity, food, cemeteries and beautiful mountain landscapes.  You can be in the hubbub of lighting fast speeds of life or living the world to the fullest on the mountainside.  No matter where you are or who you are Appliance Repair is something you will need and something you will regret but not if you call on Studio City Appliance Repair.
Studio City Appliance Repair is a little different than the average appliance repair company.  We feel your life should not be scheduled around us but we schedule your repair around you.  When you have your well-loved appliance go out call us today.  We offer same day service free of charge and will come out when you tell us.  We don't feel you need to take time out of your work schedule or life to sit around waiting on a repairman.  We want you to work and tell us when it is convenient for you to be home and we will be there and on time.
Our technicians will arrive on time and with a well-stocked service truck filled with appliance parts to get your appliance in top working order before we leave.  We do not charge extra for same day service calls.  Whether we come out the day you call or a week later, the charge will be the same.  Our well-trained technicians are skilled in a number of brands, makes and models, new and old, gas or electric.  We searched high and low for the skilled hands we have on our service team.  Each one has gone through and completed factory training certifications.  Each one has many hours of on hands work experience.
You may think that we can only offer same day service and parts on hand because we specialize in only a few brands and only a few appliances.  This is far from the truth.
We, provide several appliance repair services including:
• Refrigerator Repair
• Microwave Repair
• Oven Repair
• Vent Hood Repair
• Freezer Repair
• Ice Maker Repair
• Washer Repair
• Dryer Repair
• Dishwasher Repair
• Commercial Appliance Repair
• Stove Repair
• Cooktop Repair
Our repair service extends from Studio City and Los Angeles residents and businesses.  We provide our customers with well-trained, skilled repair technicians. They love what they do and who they work for, you.  Our reputation is known for great and timely work.  When your appliance stops working or you feel it isn't working as well as it should, know that you can call on Studio City Appliance Repair to come out, on time and with the knowledge and parts need to get your life back to normal.
When you seek out to find the perfect appliance, even if you paid top dollar for the latest and greatest, ourtechnicians will be trained and qualified to handle the repair.  It's inevitable that repairs or maintaince will need to be performed on your appliances.  It's part of the life of an appliance; with use they will wear out and sometimes break but never fear Studio City Appliance Repair is here for you.  Our parts are factory and manufacture approved parts.  We do not cut corners on less than perfect replacement parts; we use only the best for our repairs.  We want your appliance working as good as new if not better and we intend on your appliance to continue to work for you years to come not just a quick fix.
We found that most of our calls have been refrigerator repair services to fix the following:
• Condenser coil
• Evaporator coil
• Blocked saddle valve
• Leaking
• Low Freon
Each year models become a little more complex but with our skilled factory trained refrigerator repair technicians will have your refrigerator back up and running by the end of the day.  No need for hauling all those coolers into the house to keep your perishable foods safe.
Is your washer or dryer on the blink?  It's ok, our washer and dryer repair experts are up to date with the newest and even older models. No need to think you'll be spending hours of your day out at the laundry mat till your washer or dryer is fixed.  Studio City Appliance Repair has you covered with same day washer and dryer repair services.
Even if your cake-baking oven is out, our team of experts will have you baking delicious cakes in no time. Oven repair is one of our specialties!
The next time your gas or electric appliance is not working properly, don't try to fix the issue yourself, call on the experts are Studio City Appliance Repair to do the dirty work for you.  We pride ourselves on prompt, skilledrepair technicians to come out and get your appliance working in quality time.  Our customers are our best assets.  We are just a little different than other appliance repair companies. We care about you, your time and your appliance.  Give us a call the next time you have an ill working appliance, Studio City Appliance Repair is here for you.
A SHORT LIST OF OUR SERVICES:
Refrigerator
Repair
Dishwashers
Repair
Cooktops
Repair
Ice Maker
Repair
Ovens
Repair
Microwave
Repair
Washers & Dryers
Repair
Air Conditioning
Repair
Appliance Repair Studio City
WITH ANY ID
Thanks you for your service.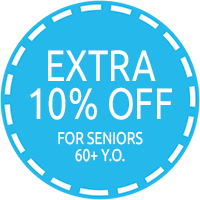 WITH ANY ID
Thanks you for your service.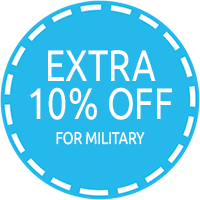 WITH ANY ID
Thanks you for your service.
VETERANS
U.S. MILITARY
St. Jude Children
Research Hospital
ASPCA
Mothers Against
Drunk Drivers